5 benefits of joining All Global Circle
---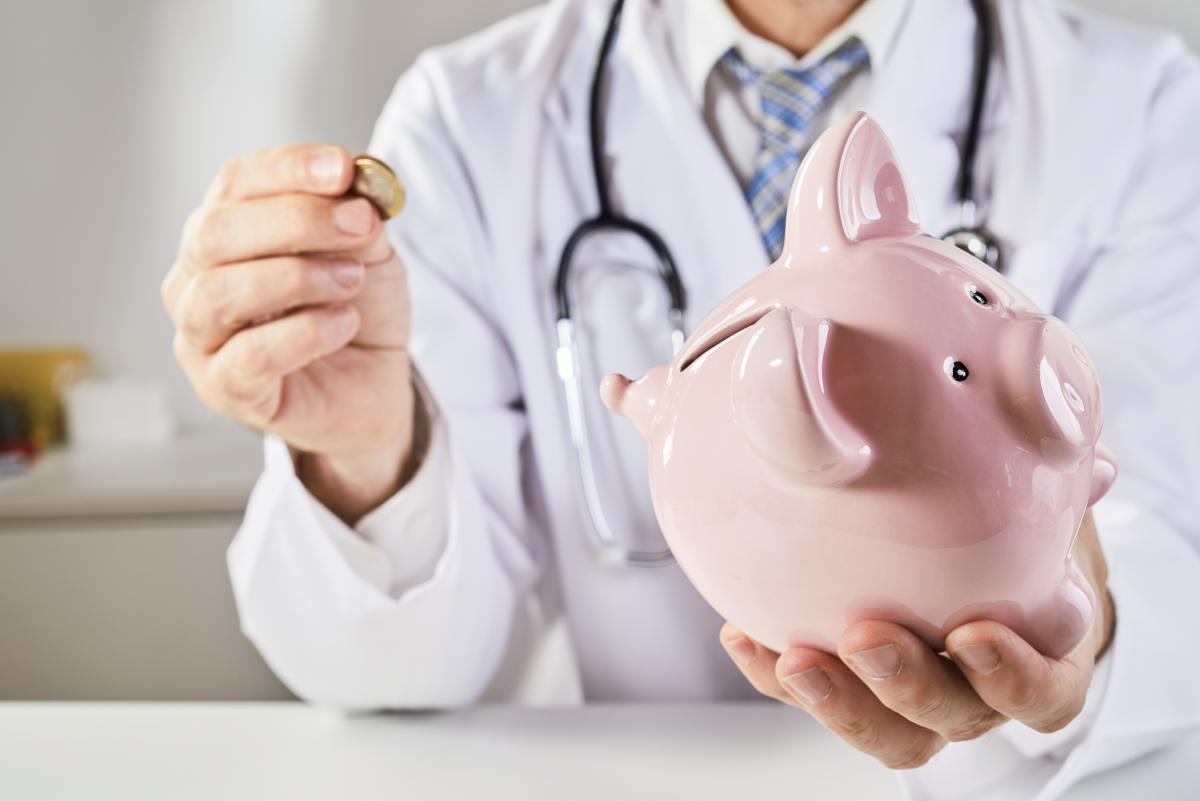 ---
It's a busy day of back-to-back clinic appointments. You finished up the last appointment with a few extra minutes to spare, so you take a minute to check your email. The message at the top of your inbox reads:
Your professional opinion is needed! Join our paid survey panel.
Participating in a panel like All Global Circle may seem like another item on your very long to-do list. So, is it worth your time?
Here are a few key benefits to consider:
1. You can earn extra income without extra clinic time
If your schedule is already feeling maxed out, the All Global Circle surveys are an easy way to get some extra cash in your pocket. In some cases, you might be able to complete them in-between clinic appointments. Some survey payouts (honoraria) may seem small, but it's ultimately bonus spending money in exchange for a relatively short amount of time. Surveys can take as little as 5-15 minutes to complete and you can work on them from anywhere — in the comfort of your home, for example. That means you can earn extra income without an added commute or a major disruption to your daily routine. All Global Circle also offers one of the industry's most robust set of payout options. In addition to cash, you can also redeem honoraria for gift cards and other premium rewards.
2. You'll receive cash before answering any surveys
All Global Circle offers up to $50 (or the equivalent in your country's currency) just for registering and completing the validation process. Plus, we'll deposit this money in your account regardless of whether you qualify for a survey. If you don't qualify for any surveys after 90 days, All Global Circle will pay you a loyalty bonus as long as you're signing into your account regularly (twice per month).
3. You can share your clinical expertise and ideas
Joining All Global Circle allows you to shape the future of healthcare by sharing your opinions on treatments and research. You can offer your clinical insight and potentially influence major work in your medical field. Compared to the time it could take to publish a peer-reviewed paper or clinical study, the survey allows you to offer expertise with a comparatively short time commitment.  
4. You'll get insight into cutting-edge treatments and research
It's important to note that most market research surveys request that you keep the details confidential. However, it still gives you a glimpse at potential treatments, studies and research on the horizon. You might be one of the first individuals in your field to hear about these developments — making you all more informed when they surface in the future.
5. You can improve care and outcomes for future patients
Many paid medical surveys are looking for input on potential treatment approaches, which means your opinion can influence future patients' care and outcomes. With just a few minutes out of your day — and no added clinic time — you could have a positive effect on the lives of thousands of people.   All Global Circle also has one of the most stringent verification processes in the industry. Although we accept a broad range of clinicians, we go above-and-beyond to ensure we only accept healthcare providers to avoid skewing survey data.
Start earning extra income today
Contributing to the All Global Circle panel offers extra income and an opportunity to advance your medical field, all in exchange for a small portion of your day. You can access a $50 bonus (or the equivalent in your country's currency) just for registering and completing the All Global Circle validation process. And remember, you'll get this signup bonus regardless of whether you qualify for a study. Sign up today.